Accidents
December 2, 2010
Accidents do happen....I Accidentally fell for you


I fell in love with you.

Completely by accident.

Now I cant get you out of my head.

IT was the way you smiled.

The way it reached your eyes

The way you laugh, the way you cared.

But it wasn't to be.

I did what my mind told me not to.

I ended up saying I loved you.

Against better judgment and all odds, I told you the truth.

And then like a knife cutting through my heart , you said you loved me, just not the way I did.

MY heart broke and I felt and unnerving pain fill my chest.

I held my head high and didn't blink.

My mind cloudy, at that moment i couldn't think.

All I knew was that I had to walk away without hurting you.

So I hid my emotions and lied.

"Oh don't worry I'm fine"

Couldn't tell you that you were my sunshine.

I turned around and walked away.

My heart shattered and my voice broke.

Sobs unleashed.

That night i cried myself to sleep....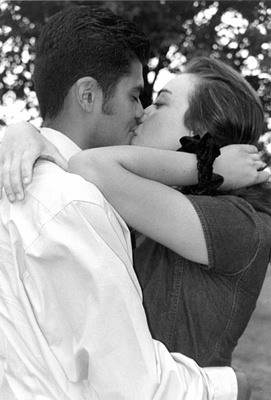 © Yaniris M., Boston, MA