Hands
November 22, 2010
They resemble memory. Each scar and abnormality represents something significant from the past.

These hands resemble growth. From birth to adulthood, these hands have not only grown, but have been there for every memory. Good or bad. These hands were the only things that were always by my side.

These hands resemble possibility. These abnormally large rudiments to accessibility of everyday tasks can accomplish much more than accredited.

These hands resemble pride. The actions of these hands have earned respect through work, creativity and softness with out reward.

These hands resemble unboastful power. The ability to destroy lies within the fists of these hands, but the modest resist of temptation to do so maintains the positive symbolism these hands stand for.
Peace.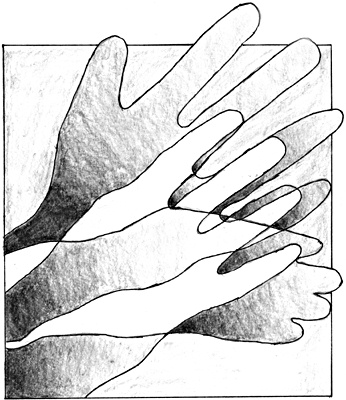 © Dawn Grace R., Barrigada, Guam