Description
December 3, 2010
Karissa.
The name that poses so many questions in my mind. Who am I? Where am I going?
The answers to these questions seem so simple to me: I am not sure just who I am, not yet. But I'm fifteen and honestly, if you expect to know who I am right now then you aren't good for me.
I am going wherever my life is taking me. At this very moment, everything and nothing are decided. By sitting here writing this, I am missing out on so much going on around me. But at the same time, you can't miss what you never had.
I digress.
Karissa. The name that was written on my birth certificate, July 29th of 1995.
It is often used to define me, because it's the only word that really fits. It's both an adjective and a noun. I think that is why it's so important. My name is not only what people call me to get my attention. My name is a way for me to be described. My friends often joke that there isn't a way to describe me; whether it's because I'm too weird or too different doesn't matter. They're right, in a way. Normal adjectives are just not going to cut it. Thus making my name, Karissa, an adjective that can attempt to sum me up.
What a joke. As if a person, a human being, can be described in one, or very few, words. They can't, we can't. Our minds and personalities are far too complex to be simply labeled. Thus rendering our names, as adjectives of ourselves, pointless.
Karissa.
It's my identity. It's who I am, and who I am always going to be. A girl who hopes to be remembered. A child who wants to be important. A girl who often gets lost within her own mind. A person with goals and aspirations, and who just hopes to never disappoint her parents.
Karissa: Me.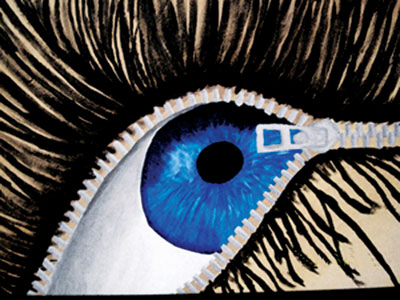 © Brad S., Lecompton, KS