What Is Love?
November 29, 2010
What is the true definition of love?
No one in this world really knows.
It comes in many different styles, shapes and forms,
ever changing as it goes.

Is it physical? Emotional?
Maybe it's somewhere in between.
Can it be touched? Tasted?
Or maybe something we can't see.

It can drive you crazy,
Maybe make you go mad.
But the lack of love,
will leave you constantly sad.

With it, you can't live.
Without it, you'll die.
It can beat you down to the ground,
or lift you up to the sky.

It's something that we need,
and something that we want.
It can leave you barren and cold,
or fill you with happiness and joy.

Love is something that we can't explain,
nor should we even try.
It's one of life's greatest mysteries,
and something money can't buy.

Money can buy you anything,
except for love itself.
It's not like petty objects of this world,
that we merely sit upon a shelf.

I wish that I could end this poem,
with some advice, proverb, or virtue.
But the truth is im as lost as you,
so help me if you find it.

All I know is in my life,
I'll take my chance with love.
Because love is out only precious gift,
from that someone up above.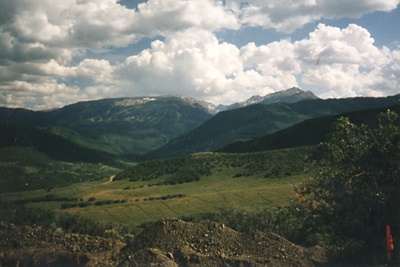 © Photo by Michael B., Denham Springs, LA