Footprints
November 22, 2010
Footsteps.
Footsteps stepping.
Footsteps stepping in the sand.
My footsteps.
Alone.
Without help.
On a beach
Of white sand.
The cliff from which
I had fallen
On my left.
An ocean of decay
Trying to swallow me
On my right.
Rocks on my path
Making me stumble.
The tide is coming in.
To carry me away.
A wave hits the beach.
Washing away my footprints.
And swallowing me forever more.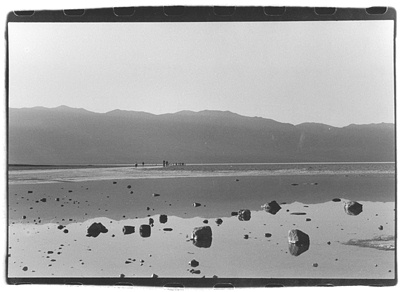 © Dan Z., Marblehead, MA