I Lost My Number, Can I Have Yours?
November 21, 2010
You're a big glass of water and I've got a thirst,
If you were a booger then I'd pick you first.
I need a map, 'cuz I got lost in your eyes,
And you know you can trust me, I'm not like other guys.
If I could rearrange the alphabet, I'd put U and I together,
'Cuz you are the sunshine, that brightens up the weather.
Do you have raisins? No, well how 'bout a date?
And if you were wondering just how you rate,
A ten out of ten would be far too low,
Out to dinner, the movies, where you wanna go?
You must be tired running through my mind all day,
Hope you know CPR 'cuz you take my breath away.
You're like a parkin' ticket, you got "FINE" written all over,
you're my lucky charm, like a four-leaf clover.
Is your name Summer, 'cuz you know you are hot?
There are many fish in the sea, but you're the best that I've caught.
Is that a mirror in your pocket? 'Cuz I can see me in your pants,
And you know that I fell, in love with you at first glance.
I'll take the treats 'cuz you know I ain't trickin',
So do you know karate? 'Cuz ya body is kickin'.
And baby did it hurt when you fell down from heaven?
By the way, nice to meet you —my name is Evan.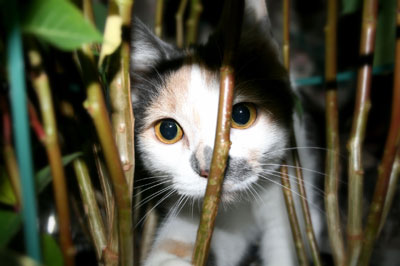 © Leah B., Kokomo, IN