Time of Scilla
November 29, 2010
Sound of my voice,
You are here
But I am gone.
A few years have gone by.
Time became air—
You took small notice of it
Until it became a rare thing;
I took you for granted
Until you could no longer be of help.
The small seconds of
Silence between the noise—
Time comes to us
Softly and silently:
It sits next to us, patiently,
Then it moves on.
I try to make you mine
But I can only reach so far.
Time is running out,
I hadn't noticed that
Until it became hard to breathe and speak—
That is the reason for my written words.
I watch these fingers take
A tight grasp around this pen,
I watch this pen move across
This paper, in agitated silence—
What a waste of borrowed time;
To have believed the sound
Of my no-longer self
Would have been able to chant
Upon me the words of the Scilla spell.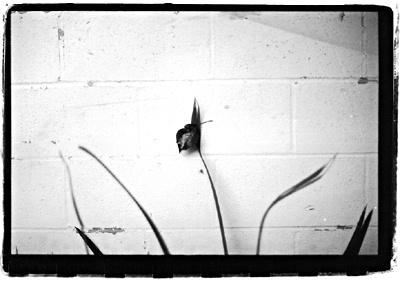 © Rebecca W., W. Hollywood, CA