Unsent
November 29, 2010
For months now, I've gone over and over
In my mind what I would say to you,
If I ever had the chance.
I've tried to come up with words, phrases, sounds,
To make you understand.
To tell you what I need you to hear.
Your head was always in the clouds,
Like nothing could ever bring you down.
You raised me up with you to cloud 9
Where petty little issues didn't even phase me.
Nothing could touch me.
You made me indestructible,
But you were my kryptonite.
I want you to know that I don't regret everything.
Not every touch,
Not every kiss,
Not every word,
I wish I could take back.
I hope you know that I love you.
Loved you.
One thing that I will always regret,
Is letting it go on for so long.
Even as my heart was shattering,
I leaned on you to fix me,
Glue me back together with your words.
That was my mistake.
And I will always live with the "what ifs".
What if I said no.
What if I just gave up.
What if I didn't let you touch me.
What if I didn't let you apologize.
The past is the past,
And I think its time both you and I
Realize that.
I also want you to know that I hope you Find someone who loves you for you.
In the end, I couldn't do it.
I couldn't take it anymore.
I think you knew that we'd be over before It was.
We both knew.


But both of us refused to accept it.
We were each other's safety.
I tried so hard to push you away,
But every time I did,
I pulled you back 10x harder.
I want you to know that I miss you.
I need you to know that I still crave you.
Everything about you.
I just needed you to know.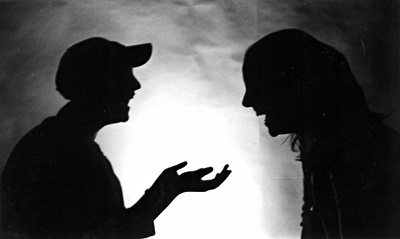 © Jeff A., Marblehead, MA