Thoughts From a Broken-hearted Girl
November 29, 2010
She thought they had something special
A unique connection
In her mind he was perfection
In the end it was all superficial.
She thought for her he deeply cared
A delicate portrayal 
Now drowning in betrayal
She's in much need of pure air
Her thoughts tainted in warfare
What she thought was mere reality
Was all a lie in actuality
Wishing it undone
Cause pain is nowhere near fun
Oh what foolish girl she was
Oh what a great trap it was
And like he wanted her to
Dove into the depths of him
(heart first)-- but could not swim
Now wishing for a life guard
She cries out oh so hard,
No one hears or looks her way.
Oh please help her surface,
She's in need of god's mercy.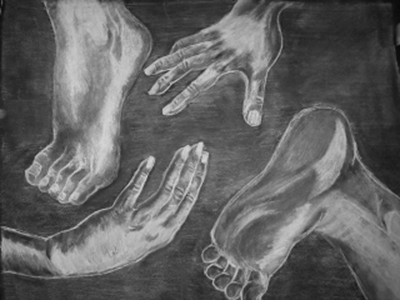 © Rachel U., Danbury, CT