My Confessions: March 10th, 2009
November 29, 2010
My confessions are finally in the open.
He knows how i feel,
but i'm unclear if it's a mutual feeling.
So many unsaid questions,
with somewhat obvious answers.
Does he still care?
Has he moved on?
I know what he will say,
those words will send relief through my body.
I miss his touch,
i miss his smile.
His humor could brighten the cloudiest day,
and his words let me know he wasn't kidding when he said "i love you".
Did i make the biggest mistake of my life?
Was i rational when i walked away?
I wouldn't be here writing this
if i had just told him how i felt.
Why do i choke up when i care so much for one person?
Is it because i was hurt in the past
and now my guard is up?
Am i blocking people out?
He knows that i miss him more than anyone,
but yet it was so hard to tell him he still has a place in my life.
The day i ended it,
he walked away with a piece of my heart.
That piece will always belong to him.
No matter where we end up,
i will still always be his.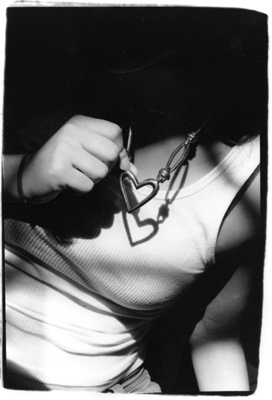 © Julia R., Bethesda, MD