The god I expected you to be was really a monster
November 29, 2010
You promised me the world,
And I believed you.
Every word that came out of your mouth,
I thought it was the wisest thing.
I never contradicted your thoughts,
Because I never had heard anything so intelligent before.
When you spoke,
I listened.
When you moved,
I mimicked.
I went where you did,
I carried myself with confidence,
Just like you did.
I thought you were the greatest thing.
I stood up for you,
Paid the price for your faults,
And took the blame for the mistakes you made.
I saw you as perfect.
No one was just like you.
When you instructed,
I followed to the T.
I didn't question you,
I didn't ask why.
I didn't hesitate,
And I certainly didn't scowl.
Surely there was no one just like you.
I looked up to you,
Worshipped the ground you walked on;
Followed you like a disciple.
Soon enough,
My eyes were opened,
The film was taken off.
Your true self was shown to me.
Never had I seen you that way before.
You were hateful and unkind,
A liar and a thief.
You didn't seem to be the god I saw you as.
Everything changed.
I was different,
And you were the same all along.
Disgusted with what I beheld,
I turned without looking back.
I heard your soft words of desperation
Turn to words of hate and cruelty.
Since I left,
I haven't missed the world I abandoned;
Haven't had a time of despair or weeping.
Instead, my joy and happiness have never been fuller.
I hold nothing against you,
Instead I wait for the day
When the monster inside of you
Is finally tamed.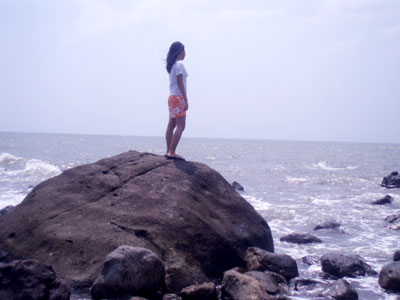 © Grace L., Bacolod City, Philippines