Four is our magic number
November 18, 2010
Mom and daddy had a baby.
Two actually
They had us.
Me and, her, she and I.
That made four.

Some people say
three is a magic number,
But three is missing pieces.
A jar with no lid,
a table with two few legs.
Four is safe and square.
Solid.
Like the month of march,
like the letter M.
Like us.

Without mom
we eat too much pizza.
Last night's pizza
tastes like the number three.
Without mom the house stays cold
and nobody notices.

Without dad nobody makes us laugh,
nobody makes us cry.
We live less.
Three is being in the same house,
living in separate rooms.

Without my sister
I don't have my friend.
My secrets stay hidden.
Sorrows uncomforted,
triumphs uncelebrated.
Three is me, full of stories untold,
laughs unlaughed.

But we have four,
keeping us safe,
keeping us strong.
We are lucky,
we have our magic.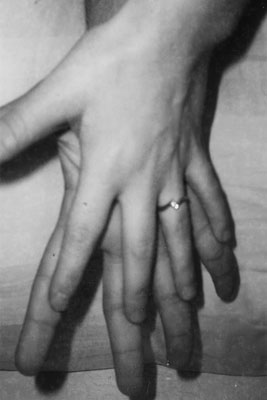 © Heather H., Phoenix, AZ