Teen Hearts that Bleed
November 23, 2010
Hormones take over our perception of life,
We think "Love, love love" but we're sliced with lust's cold knife.
Chemical attractions cloud the Adolescent mind,
The perfect attitude, the most beautiful face, anyone of any kind.
Pulses of heat make you think of love, that need.
But yet let it go and follow the heart, not caring if soon it would bleed
Fixed by emotions, hating, hiding, crying in pain,
for a taste of the one that caused it, their love is better than the rain.
One huge lie, made by three words, vows of need.
Which will now and always be, the recipe of the teenage hearts that bleed.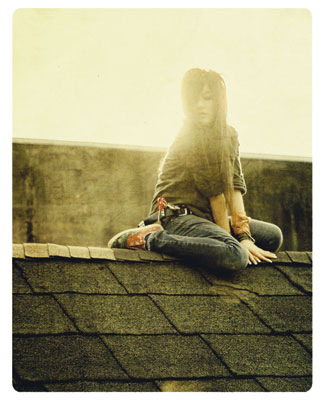 © Hailey J., Lake Oswego, OR