GoNe.
November 23, 2010
Gone.
Breathe in
Breathe out
Breathe in
Breathe out
Breathe

Stop.

Inhale.
Exhale.
Your blue eyes,
The last thing I see
Tear runs down my face,
Sound of an ambulance.

Gone.
Lay my eyes upon my own body,
Staying motionless,
Without life.


Gone.
The cries of my mother,
The screams of my father,
The pain of my friends.

Gone.
The only word that explains to them what happened,
But what really happened?
I stand in front of a golden gate
My aunt and grandfather waiting for me to walk through that door any second
I say no, walk away
Step foot in my body.

Life.
The relief of my brother
The laugher of my daughter
The grin of my grandmother.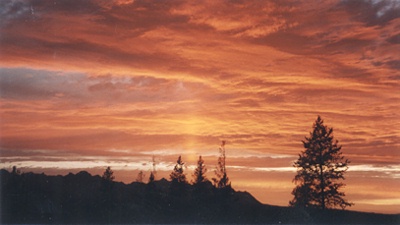 © Katy B., Challis, ID