Swim Away
November 23, 2010
I miss the days when I used to
Know you were there.
I miss waking up and being able to see
The blinding sun shining through our window

But now it's always night
With my chin on window sill
And my nose pressed to the glass,
My eyes reflect the moonlight across your room
It's been so long
I don't even remember what the sun looks like anymore.

I have dreams,
You have nightmares.
When I sleep, I see the future.
I see places and things that I want and I need.
When you sleep, you see hatred and agony and depression.
You see the world as an enemy.

You say you want to move on,
To bigger and better things.
You want to stray from this path
And get lost in the woods.
You want to show the world
That you are not like anyone else.

But you've got it all wrong.

The way I see it, you're too weak.
You have these big plans,
But you don't have the fins to
Swim through that current.
I tried to help,
I tried to talk,

But you've already drifted off my map.

So swim away,
Swim until you're happy.
But you should know,
Your river is oceans away.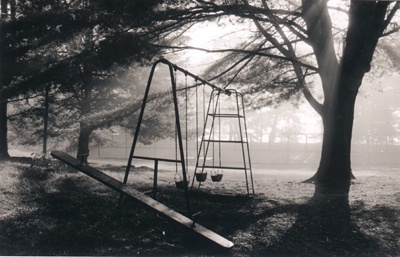 © Steven S., Marblehead, MA