Gone Baby Gone
November 27, 2010
Babe, Can you carry me? " She asked her boyfriend.


" Of course baby where do you wanna go? " he responded tears falling from his eyes he knew it was time.


" Anywhere as long as im with you" she whispered squeezing his hand gently. He lifted her out of the bed slowly and gently trying not to show how scared he was, he couldn't lose her he thought not now not like this he would gladly change places with her if he could.


They walked on and on farther and farther and with each step her eyes became harder and harder to open, until they didn't open again, she bagan to slowly fade away barley holding on she whispered, " I love you baby " and in a second she was gone, and tears poured from his eyes and he cried faintly " I love you too baby ".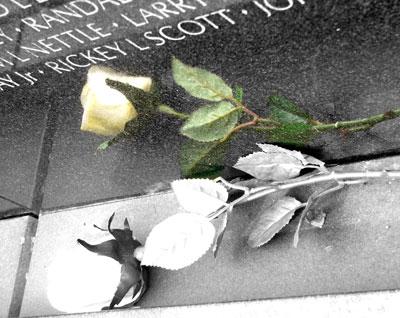 © Kimber E., Yorktown, VA