It wasn't meant to be.
November 27, 2010
and i'm finally seeing in you,
what everyone else warned me about.
you'll hurt her too,
i have no doubt.
and it's terrible i believed you,
everything you said.
but baby you can't fool me no more,
everything we had is now dead.
yea,i'm going to miss you,
and i'm not gonna lie.
everything you did would always make me fly.
but that was the past,
when we swore it would work out,
but things have changed,
it's a little different now.
so i'm going to say bye,
and tell you i love you for the last time.
and tell you i was right when i said all the truth would turn to lies.
what we had was great,
i loved you,
but it's now fading into hate.
and what i'm going to assume is,
it just wasn't fate.
and if it was meant to be,
it will all find it's way.
but before goodbye comes,
i have one more thing to say.
i wish you the best,
and i mean it with all my heart.
i hope she lasts longer,
and what doesn't kill me,
makes me stronger.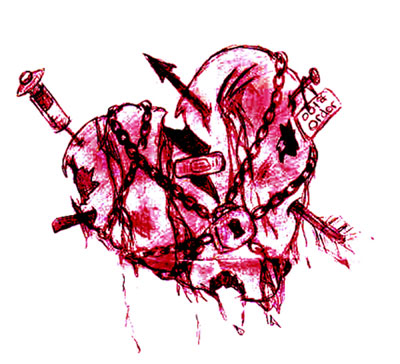 © Asia B., Hudson, MA