Love?
November 27, 2010
What happens to a broken heart?
Does it heal quick or does it take years and years for it to get a bit better?
Why does it hurt so much to love?
And why do we expect so much of people when we should know by now after all the times they have not been with you when you cry and you ask them to be with you to help you and after all the pain they have caused physically and emotionally we still don't get it. Why don't we understand? And why is it that knowing that he or she isn't even worried about you and doesn't bother to call for hours, for a whole day, why do we stay?
People say being with someone for so long and then breaking up and not staying with them in the bad times means that you never loved each other. But no one seems to think that at times one loved and the other didn't seem to even try or care.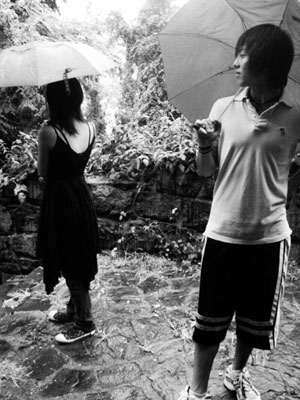 © Yuki M., Fort Lee, NJ