Death
November 26, 2010
When hunger became my best friend
And sadness was my sustenance,
My dad said all you'll need is a smile
To get through the day.

Pain constantly gnawed at my mind
As aching bones creaked.
The pain, ebbing in and out,
Was soon a welcomed friend.

Slowly cascading down my face
And slipping into my mouth,
My tears quenched the thirst
I've come to know so well.

On that starless night when sobs overtook my ears
And cries of sadness conquered the wind,
It soothed these ears of mine
Which were accustomed to screams.

When my mind could no longer bear the strain,
When my body could no longer withstand the pain,
I looked upon the past for an old friend.
I sifted through hunger, pain, thirst, and screams.

In my past I found one light
That my father taught me.
A slow unfamiliar feeling curves my lips
And it hurt with every second.

And yet my heart is sighing with content
And laughter explodes out of my lips.
Ecstasy overwhelms my soul
As I keep smiling for the first time.

It seems a smile did get me through the day.
The day that I said goodbye to all my friends
Except for one new friend.
His name was Death.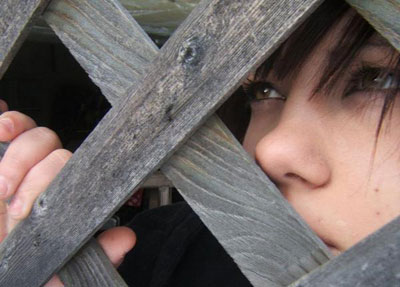 © Krystal B., Bloomingdale , IL