My Fearful Symmetry
November 26, 2010
Underrated,
Understated.
You make my heart feel perforated.
Ready to tear out a new page,
Ready to soothe this voluminous rage,
Ready to face my own fearful symmetry.

Delegated,
Celebrated.
You make my mind feel ventilated.
Free to let flow this stream,
Free to relate this daydream,
Feel to float by my fearful symmetry.

Dedicated,
Educated.
You make me remember someone you've emulated.
Why chase her when I have you,
Why grab smoke instead of a more natural hue,
Why act upon my fearful symmetry?

Speculated,
Estimated.
That something within you is elevated.
From where does your sense of being derive,
From what have you mastered this sense of being alive,
How did you eradicate your fearful symmetry?

Penetrated,
Resonated.
My soul has been serenaded.
Nothing was ever so sweet,
Nothing ever so upbeat,
As when you made me forget my fearful symmetry.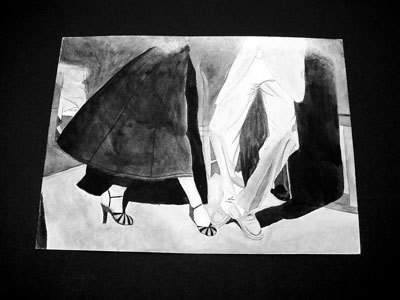 © Meghan V., Owensboro, K