Domino Effect
November 26, 2010
We are all miserable creatures;
selfish, hungry, and so very proud
What do we have to proud about?
Disease and destruction all around.
Chldren crying, mothers begging, everyone praying for release
All because of you.
All because of me.
All because of us.

Why do we sit idly by,
what are we waiting for?
A hero?
Someone to dirty their hands so that ours never have to be stained,
someone to brush away the tears, calm the fears, give back the years lost?
Someone to do our work for us?
We are riddled with instant gratification,
I want this; I get this,
I don't want to do it; you do it.
"Give me, give me, give me,"
we cry, like petulant children.
So we take and take, but never return.

Forget sympathy,
Forget pitying glances and soft-spoken words.
What do they do to help?
You can never wash your hands clean if you don't first soil them.
You can never be whole if you don't first give a piece of yourself.
Stand up at the injustice of it all, shout for change.
We must first move to go somewhere
And you must take a step forward.
Otherwise, we continue as dominos,
knocking each other down.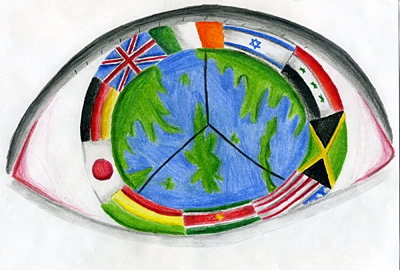 © Kelly L., Brooklyn , NY