You Can't Outrun it.
November 18, 2010
Its the pain that overbears our hearts,
the shaking of your entire body.
You can feel your anger flow from your fingers down to your toes.
It spreads quickly and just as rapidly as the fury took over your soul,
the sadness fills you with a deeper hurt.
The pain that you feel in your heart.
Thumping through your chest.
Your eyes are steaming with tears.
One by one flowing down your cheeks, for hours, days at a time this is the only warmth you feel.
Alone no matter how many people surround you.
You can't outrun it.
The pain, the suffering, the sorrow are all the most inevitable parts of life.
It takes over like a dark plague amongst villagers.
Defeating every ounce of self dignity you have attempted to build for yourself.
You lay alone in despair, hoping for your aches to disappear altogether.
The chills that rise from the vicious thoughts taking over your imagination run all over your body.
Being possessed couldn't be as scary as the agony you feel now.
Pray for your soul, its the only thing you can do at this point.
Slowly, the torture will be over just as everything else in life.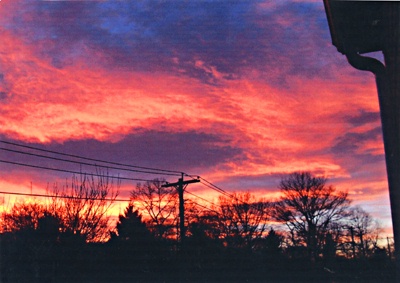 © Robbie M., Milford, CT