Concrete
November 25, 2010
An empty desk made from a broken promise.
A broken promise created from scattered words.
Scattered words brought through thoughtless lullabies.
Thoughtless lullabies hummed through unopened lips.
Unopened, because of emptiness inside.

A blank canvas made from a lack of voice.
A lack of voice because of too many words.
Too many words created from broken faith.
Broken faith. The affect of too many falls.
Too many falls because I was too frightened to jump.


A foggy window made from unbearable coldness.
Unbearable coldness rising from the depths of my heart.
The depths of my heart
Are made of stone.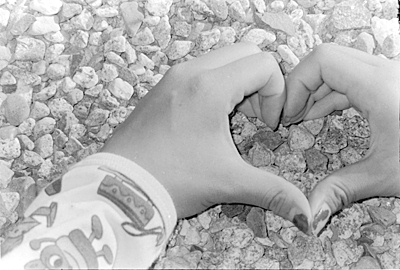 © Caitlin T., Marblehead, MA