Black Veil
November 25, 2010
The night shrouds our sorrow in the darkness,
Be my Romeo, and me your Juliet.
Let the black cloth swathe us from impending peril,
As nighttime dawns on our new morning.

Waltz in my arms, my love,
In our own secret garden,
As the dark foliage separates us from reality,
Let us live and love.

No qualms or regrets.
Only the past holding our present,
As the future draws us together.
Going forward into eternity.

Illustrate to me the silence of nightfall,
As I tell the forest our deep secrets.
Whisper to me lyrics of the stars,
While the night sky cascades onto the earth.

Only in our love, darling,
Can magic exist,
And fantasy worlds finally escape from fairy-tales.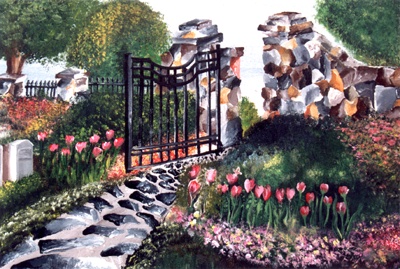 © Anabel T., Kannapolis, NC