What Was Finally Said
November 24, 2010
You say we're condescending, we say, Screw you.
You've broken us, done so much harm
And now we don't know why you're trying to

fix what you destroyed, because your words are never true
no matter what façade you put on. You can't charm
us into believing you hate everyone, because we say, Screw you,

"friend." You used your tongue's jagged edges to slice through
our hearts, but at least you only made your scars visible on your arms;
and we don't know why you're using your two

personalities to make yourself hurt more. Why is your conscience falling through
the cracks? You want our pity, you want to cause us alarm,
but if attention is what you're looking for, we say, Screw you.

This twisted dance of tears and cutting words is in full view
of the world, and we're sick of the worry etched into our palms.
Now we don't know why you're trying too

hard to make excuses, while you continue to
let broken promises beat bruises into our chests with the swarm
of empty words, and empty eyes, so screw you
because we no longer know what you're trying to do.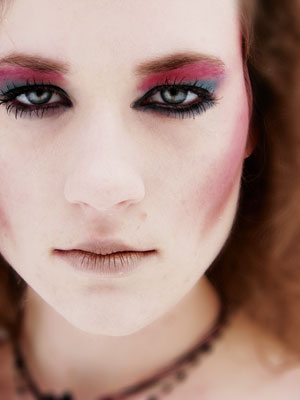 © Elizabeth H., San Bernardino, CA