Runaways
November 24, 2010
We leave two-by-two-by-one,
glance up at the darkened window, and it wills the five of us to run
faster, with flip-flops that slap against cracked soles

and leave them dark, stained black from sweat

and shoe dye. The steady target a of street-sign pole
looms ahead, and my partner's eyes tell me this is my final-night fun,
as if I don't already know that, and a noise resonates like a machine gun,
or vibrates like a car's engine, it's hard to tell at night. A patrol

next to me, my partner grabs my hand, slippery from sweat,

and with soldier-like swiftness, our getaway car approaches. It smells like cigarettes
and dust, yet it mingles with a sense of adventure that fills
me up and recaptures the dream; we can't be caught; we are silhouettes,
driving a car into the dark that looks like nowhere, but is anywhere we let
it be. Promise looms ahead of us, and the houses lie still.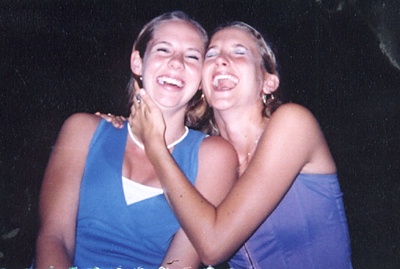 © Elena F., Platte City, MO