Have you ever stopped to think?
November 24, 2010
Have you ever stopped to think about
the people who write your books?
Thought about them nestled down
in coffee shops or reading nooks,
transforming their experiences into
real, live, books?

Adventure and science, how to fly a kite:
The authors get their satisfaction from readers
sympathizing with their characters' plight
and gobbling them up left and right,
devouring them for dinner, lunch,
and a snack at mid-night

The books vary from fiction, to reality,
to cold, hard, fact.
There are cookbooks, look books, books in verse,
books for dummies, books on mummies;
there are yearbooks, and cheerleading books,
and many more besides,
but have you ever stopped to link
together that the books you read must have authors?
Have you ever stopped to think?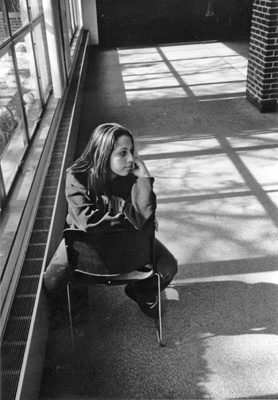 © Leighann E., Westport, MA