Trouble
November 24, 2010
Dear mother,
I am wearing ever so thin.




I would do just about anything to have you back.
I miss your warm hugs and sweet, sweeping lullabys.


These things you do are tearing me apart, but how can I tell you what to do?
I thought that was your own risky job, for you are the parent.
It Isn't making you better, or helping you out. It's just slowly killing you. Something I have to watch, unraveling your happiness into shreads of guilt.
And father, where did you go. You used to guide me, and be my hero.
But now,





You're walking on brittle eggshells

To keep her happy. I miss your laugh and silly humor.
The trips to the bakery and staying up untill 12,
To see you after work.
Why won't you admit theres a problem?

I guess we will both have to survive on strictly her ice kisses.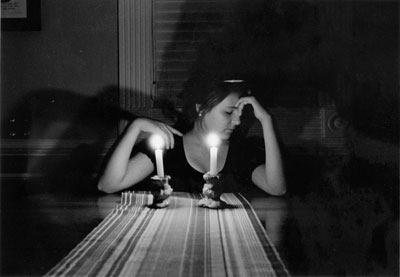 © Eleanor K., Bethesda, MD