Falling Short
November 24, 2010
Are you really asking me to decide
Between your death and our friendship?
Asking me to decide between your version of right,
And my version of wrong?

I'm drowning in this unholy gesture of such little self worth
But you mean so much to me. I can't just stand here
And watch you go down this un-divine tear stroked path.
You're tangled up in this sickly thread, and it's starting to untwine and break.
To you, I must seem like I'm falling short of a best friend.
Does it really even matter, what I decide?
It does, but am I the only one who is risking to push the limits
And tell this fragile secret? I hope that you make the right decision,
Forgive me please?
But I'd rather face your silent hateful gestures
Then being to late.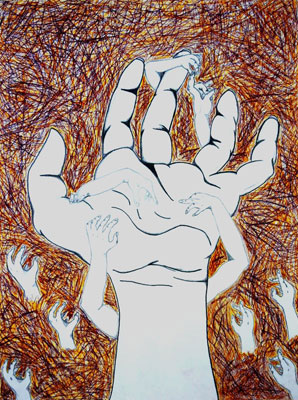 © Ariana R., New Orleans, LA