Caged but Not Trapped
November 20, 2010
I cannot fly,
But that's the thing,
I'm happy with a broken wing.
The heaven's aren't yet mine to soar,
I'll search them when the earth's no more.
For I know why,
The caged bird sings,
He sets his sights on earthly things.
But I now hear,
Beyond the door,
A song that sings of pain no more.
A ballad,
Surely heaven sent.
A lullaby,
From God's hand writ.
So on my perch,
I shall wait,
Til the Son shines on the pearly gate.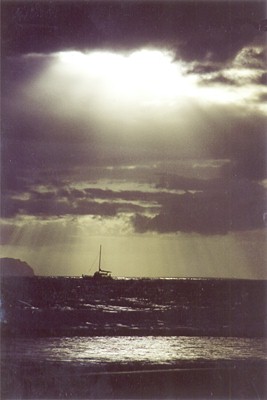 © lily H., Kekaha, HI