Taboo
November 23, 2010
Im running out of ideas.
You're slipping away, like water through my fingers.
Floating off into a blackened void like space deprived of stars.
My sun has imploded, collapsed into itself.
The world is freezing into hues of blue and purple.
My northern lights are going out, the candles snuffing out.
Time is slipstreaming into odd increments.
Pause, play, pause, fast forward.
Stop.
This, right here, is the moment.
The moment when everything changed.
When your feelings shifted and set the reaction in motion.
And now it's speeding up, a catalyst.
Im not sure what to think, maybe because your breaking me down.
I can only feel what you're doing to me.
You're flipping me around and turning me inside out.
The sharp sudden movements driving me insane.
All of this is just a performance that im enjoying way too much.
The salty tang of sweat sticks to the inside of my nose and the smell of your skin surrounds me.
I should feel guilty, wrong.
But the voice in my head is absent while the voice in my ear keeps whispering.
It's cruel in a way, because I know I can't keep you here.
Holding on drives you away, so I've got to let you flit from place to place.
I must wait here until you return, like I know you always will.
As long as I play the game right and keep you interested.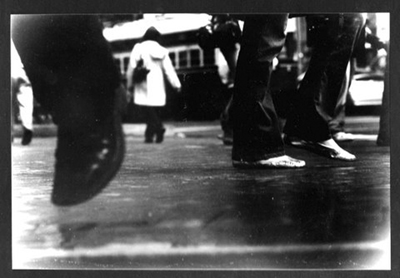 © Alex B., Bethesda, MD