What The Heck Is This?
November 21, 2010
What can people see in me when I walk the perennial halls of middle school for which carry screaming, and discrimination? Some poet to be, or the one with the poor sense of humor, who always sits alone at lunch, who can see in the dark, and point out the specs of vivid description in the open world.
The people look at me, only seeing with their eyes just looking up and down this tall Persian-Irish girl, whos hair is too curly, whos blue eyes are too big, who is too complex...
Who is too lonely.
I have learned to laugh at the people who judge, learned to fight under the raging inferno skies of hate, ride the embroidered lightning, learned to be the wind chime in the tropical hurricane.

Learned to fade into the water colored midnight skies, for which golden soldiers march across
the night, like offspring of the sun who have become lost into my personal oblivion.

They see me as I guide them back home.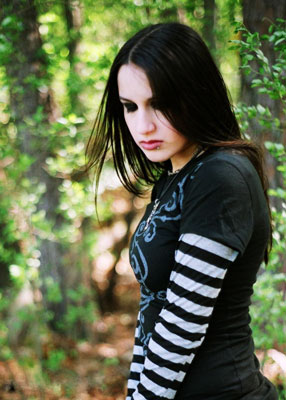 © Rebecca B., Marietta, GA