Toy Heart
November 21, 2010
Why do you let her toy with your heart?
She yells and nags but you don't care.
She makes you cry and laughs as you weap.
Who's there to dry your tears?
Me.
Who dries my tears when i cry?
You.
Your the first person to make me cry and then dry the tears.
You let me know that you care and that's all i've ever wanted.
So why do you let her toy with you heart,
When i'll let you have mine?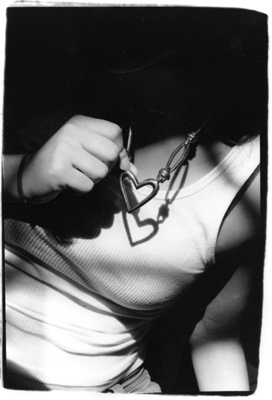 © Julia R., Bethesda, MD