Midday Monday
November 20, 2010
The wind in my hair,
The breeze against my cheeks,
The asphalt under my wheels,
The pounding of my heart
-this is happiness.

The sound of his doorbell,
The embrace of his arms,
The feel of his kiss,
The scent of his clothes
-this is him.

The sunlight through the window,
The softness of his skin,
The ache of longing,
The look in his eyes,
-this is romance.

The pull of my heart strings,
The tug of his sleeve,
The fall to the couch,
The draw of our needs
-this is desire.

The undoing of buttons,
The unlacing of strings,
The removal of our clothes,
The unlatching of my bra
-this is intimacy.

The kissing,
The touching,
The grinding,
The bulge in his pants
-this is instinct.




The groaning,
The moaning,
The panting,
The tensing of his muscles
-this is automatic.

The emotions,
The devotion,
The utter satisfaction,
The world in three words
-this is Monday.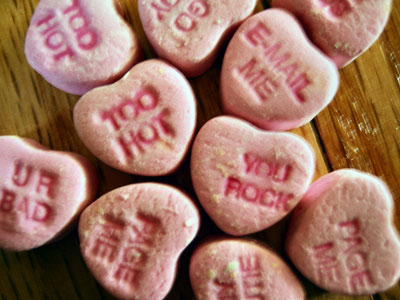 © Valcy E., Stony Point, NY