Aftershock
November 20, 2010
Every morning when I wake up,
That's when the car crash begins.
The collision of my life keeps playing over and over,
And I never get to the end.
I hide it behind this fake smile.
No one knows the conflict going on inside.
They all just believe I'm another pretty face.
But I have a heart, or at least I think I do.
I've gotten to where I'm not sad anymore, just numb.
I've bled all my feelings away.
This rough outer shell wraps around and chokes me.
Squeezes the life and will right out of me.
And leaves nothing but a fake role I have to play,
In this performance known as life.
I don't complain, I don't cry,
I just am.
I've let these feelings go,
But the scars will always show.
There's no band-aid big enough for me.
It's like a movie, but I can't fast forward.
It just keeps repeating the chapter over and over.
I'm so numb, I don't care anymore though.
I just want to have a heart again.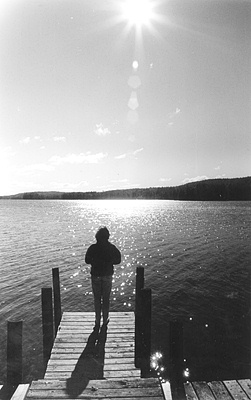 © Beth S., Marblehead, MA