You'll Always Love Me
November 6, 2010
I will just drive you crazy with my music.
I will just tie you up and leave you on the floor.
I will just leave you to wait at home and when I get back,
I'll just leave you all alone.
I will just sneak upstairs and get high off cough syrup,
and when you ask why I'm acting funny I'll just lie and lie.
I'll just watch mom spiral into depression
and stand on the sidelines as she cries and cries.
I'll just steal a hundred dollars from your piggy bank,
and when you give me the rest of your money, I'll just laugh and say you're funny.
I'll just watch you gag from the smoke in my car and when we get out,
I'll make you promise not to tell mom anymore.
I'll just leave one day without warning, and come back sober and ready for fun,
and when everything is just getting better, I'll turn my back on you and say I'm done.
I'll just assume that you're too young to really understand,
and when you start crying I won't pay attention.
I will just go off one day and join the army,
and of course I won't bother to tell you I'm sorry.
I'll just refuse to go to church even though it kills you,
and when you finally get old enough to really get to know me,
I'll go and put a wife and child in the way.
And when you take the high road and try to work around them,
I'll just go and get myself sent away.
But even though I've done so much to break your fragile heart,
I know that you will always love me, even if our world keeps falling apart.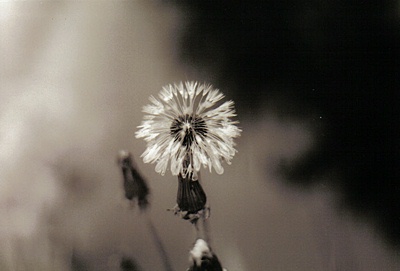 © Sarah S., Poland Spring, ME