Mother, I Am
November 6, 2010
Mother, I am fire and glass.
I burn and break with all you do.
Mother, tell me what I am to you.
I know that you could never see,
But I'm breaking underneath my skin.
And though you never laid a hand on me,
I bare the mark of all your sin.
I wrote our story on my arm,
I drew our memories on my leg,
And though I'm the one who made the scars,
You're the one who did the harm.

Mother, I am famine and ice.
I starve and freeze and wait for you.
Mother, your love is overdue.
I put forth so much effort
And recieved only pain,
A war that I fought,
A battle in vain.
All I ever wanted was to hear
Your voice like summer whisper soft,
And write upon my heart in gold,
'Our love is more than once a year.'

Mother, I am dark and light.
I glow and extinguish, day and night.
Mother, please don't make me fight.
I am child and adult,
Innocent, but so at fault.
And I am hate and love so strong,
The kind that lasts so very long.
At least that's what I'd want to be,
But, mother, tell me what you see.
All you have to do is look at me.
And I promise I'll be anything
If you would just come back to me.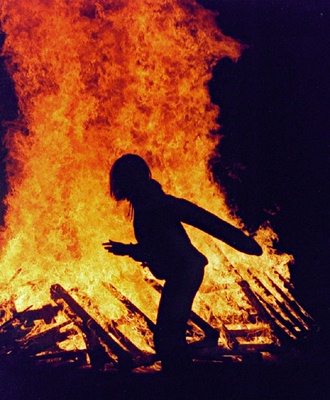 © Hali S., Robinson, IL