Overture 85
MAG
November 1, 2010
In the weak, gray sunlight

I stand
Before an audience of sleeping trees,
litter and
withering leaves.

At the opera house (enclosed by 2 walls and 1 fence)

I take center stage.
The mud on my feet my makeup
it splashes onto my pants –

My costume.

Maestro!
Only the best symphonic orchestra for me:
Singing Birds, Flapping Pages –

The string section
Whisperings of Children, of the Breeze

The woodwinds
A Backing-up Truck & Passing Cars –

Percussion

Fine.

Thunderous applause.
I encore! hear encore! my encore! name –

I look down.

The mud has dried on my toes,
The heavy breeze makes me cold.

The curtain closes.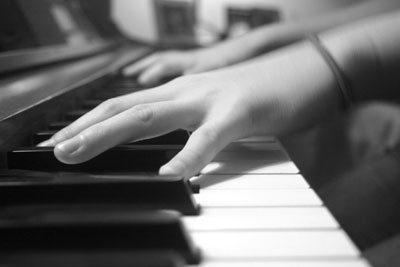 © Elizabeth S., Newton, MA