Who am I?
November 17, 2010
I am the girl you truly don't know.
I hide behind a mask i've learned to make so well.
There's a wall around my heart a block in my mind.
I can't love you because it would hurt to much.
I hide in a library everyday for lunch to afraid to see what the world has to say.
I hide behind the books to confused to ask for you opinion.
I hide behind my friends always the quite one.
I am the shy one, the scared one, the broken and abused one.
I am someone you will never see.
I write poetry as if it flows from my mind like water.
I write about love, hate, hurt so deep.
I write but don't let anyone see.
I'm so afraid of what the world has to say that i ignore what ever comes my way.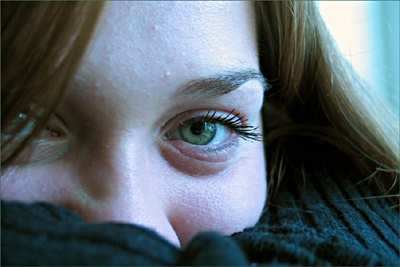 © Andrew M., Belleville, ON, Canada