Never Again
November 5, 2010
Looking throughout life as a repetitive pattern of what has been, what will be and what may happen tomorrow.
She looks upon me with a smile..
Why?
Since she knows that what has happened to her will go onto the rest of us.
Yes, I become more of the selfish addict, looking into the mirror to see not my reflection but hers.
But then it disappears,with her, it disappears only to tear open that gap in which there will always be space for her, my mother, to walk in and out of.
Leaving me with once again a sense of loss.
It feels worse everytime, it happens,so now I must let go,let her go,closing the gap she opens and colses for herself.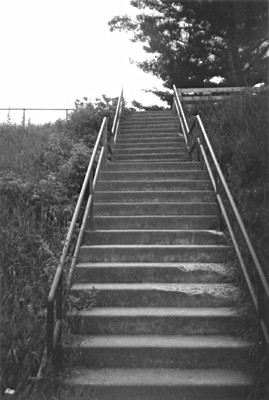 © Eva A., Eagle River, WI