The Lullaby of Alyce
November 18, 2010
She is found crying on the floor,
While she sits dry eyed in her class room.
She's broken,
Spent,
Used.
As she cries she wonders:

What is it that makes the world such an
Imperfect
Place…

She wants to end the crying.
She wants to end the pain.
But she can't be helped.

She is found bleeding on the floor;
Her razorblade collecting dust on the shelf.
Unused,
Untouched.
How is it that she bleeds?

While bleeding she wonders:
Why she can't be better,
Why there is no help.

All she wanted was some peace,
She only needed one
Friend…

She is found lifeless in her coffin,
Surrounded by classmates again.
Sit and breathe,
As they taunt,
Act like you don't care.

While she lays there dead
She wonders:
Did she ever have a chance….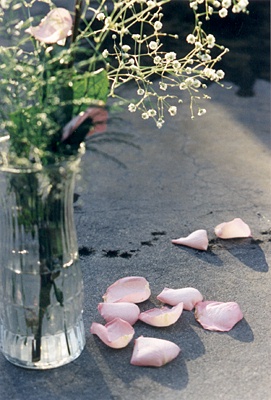 © Mary A., Fullerton, CA