I'm Beautiful
November 17, 2010
My hair is too frizzy.
My lips are too thin.
My fingers are too bony.
My butt is too flat.
My stomach is to flabby.
My cheeks are to freckly.
My chin or chins, are too disgusting.
But I'm beautiful.
My legs are too stubby.
My eyes are too dull.
My skin is too pale.
My ears are too big.
My feet are too dirty.
My nose is too pointy.
My personality is too bland.
But I'm beautiful.
For beauty is happiness, that shines through your soul.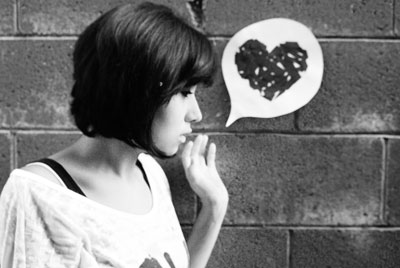 © Michelle B., West Covina, CA