Never Alone
November 17, 2010
I want to leave you alone
So I run as far as possible
Into the unknown land
But when I finally fall to the warm earth below
I can only think of your embrace
In the way that the ground holds me.
I stand, and hear your voice in the wind.
Calling clouds of rain
which pitter out your name.
And when the drops land on my face
It's like the ghost of kisses we never had.
You are all around me in a scape of alone.
Will I ever be free?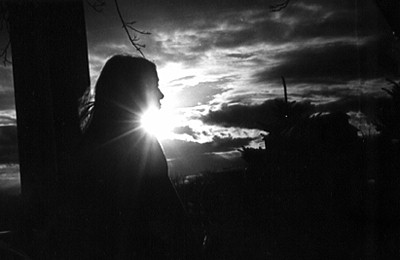 © Elizabeth G., Marblehead, MA