Drowning...
November 16, 2010
Waves, push against the sand

I'm drowning

My heart still in my hands

I hold it tight, as I grasp for air

I'm cold from the water, but I don't care

I feel like I deserve to die

Love already killed me, so I don't have to try

You hurt so bad, I see my death as a gain

I hope the water washes away my pain

I close my eyes, remembering what they last saw

The sun, the memory was so warm

I smiled at the thought



But it got hotter

My heart beats faster to the rising heat

My heart burns, that smile still on my face

It beat faster, as the ocean touched my feet



I rembered an hour ago, at the beach

You and me

The sun made me smile, when it was in your eyes

I was so happy

The water sparkled; your beautiful reflection I couldn't stand

I went in the water, my heart in my hands

I went to where I saw your face

I was amazed

I lost my attention, looking back at the sand.

You were there, another person too

You got closer as I watched

You cheated me, and I watched

I slipped in the water, I was about to drift away

I screamed your name, my eyes cried

You weren't there, as the water carried me down

You weren't there, as I began to drown.



It was over

I felt my self finally die.

Still smiling, my heart finally breaks

From the pressure the water finally makes.

It wasn't as bad as it already was

It already broke before

When you weren't there anymore.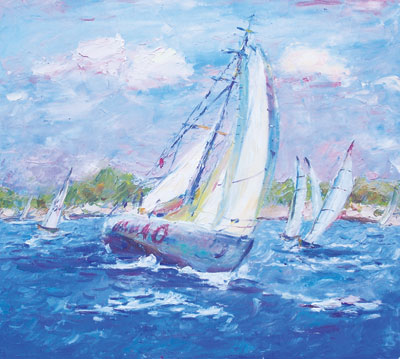 © Xiao H., Naperville, IL