To Know and Angel
November 15, 2010
Like a warrior garbed in blue, beautiful in sleep,
For the lose of her alone the world should surely weep.
She guards with a peace born of angels, as she is,
Born of a race identified as His.
It takes all I have to keep my tears at bay,
But it appears that the seams of my soul have begun to fray.
So on this day, the world has lost its only gift from above,
Never again to hear her voice, spoken with her love.
It seems unfair that the sun still shines and on goes life,
Never knowing of our hardship, our grief, or our strife.
But even still, this is her wish, to see us all smile,
Jut the thought of that alone makes it all worth while.
Now I cherish her with all my heart,
Every memory I stored,
These are some of the things that make my heart soar.
So I shall remember her lovely eyes, brown in hue,
Every single smile and that her favorite color is blue.
I know that there is a finality in the touch but I couldn't resist,
A part of me shied away, the other only insist.
So I felt her hand, marble-cold to the touch,
Who could believe that simple thing could mean so very much?
But I remember this is happy for her, so it is for me,
She's finally going to her husband who she's been longing to see.
So I let her go ,but in my heart she is still alive,
This woman with the ability to help me surely survive.
So deep in my heart, our souls have entangled,
It's a beautiful thing indeed, to truly know an angel.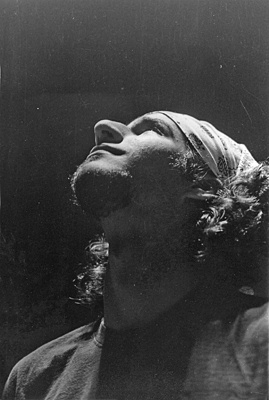 © Luke Z., Westport, MA