Big Brother
November 15, 2010
Mother tucked me in and turned out the lights,
And just when sleep befell my little eyes-
There was a flash of white and with the sheerest fright,
I woke and jumped and shrieked a cry.
It was you, big brother, and I was mad and scared!
And you poked me as I attacked you with my dolls;
You call me names and you're never ever fair;
You tease and laugh at me when my Nature calls!
You steal my cookies and hide my toys;
You mock the training wheels on my bike.
You pride over being the leader of the bullying boys-
And you taunt me about the boys I never liked.
You eat the pie off the window and blame it on me;
You steal my sweets and break my sand castles.
You tower over me and act as if you fail to see:
All the trouble you give me, and all the hassles.
Although I scream and although I cry,
You may not know, but I'm still wide awake-
When you kiss my forehead so late at night;
It takes little wit to know that it's not fake.
Although I chase, and although I whine,
Maybe you didn't notice, but I was there-
You'd never admit, but I saw, and smiled,
When you thumped the bully who pulled my hair.
You may not know but I catch you when-
You stop beside my baby photos, and smile and stare;
You fear being caught, you leave there and then:
Deep down, big brother, I know you care.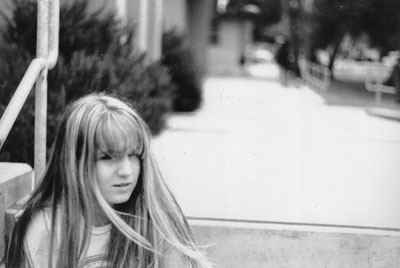 © Alyssa R., Pacific Grove, CA