I Was Here
November 15, 2010
she takes the hand

that taught her how to wave hello

and she breaks all his fingers

with those sickening, melodic snappings of irony.

as his bones transcend all the love

he ever had for her

the rolling hills of his knuckles

tremor as the earth around him quakes

and shatters.

and those wrinkles on his palms

they're getting deeper

the skin landing in all the wrong places

his invisible arteries are not where they should be

because she's displaced them.

it doesn't take a psychic

to see the crippled future

in that hand.

pain

she just wants it to be tangible

she just wants to see the parallels

she just wants proof

in the form of this mangled limb,

a sign that says 'I was here.'

but the thing about bones is

they never heal quite the same

and silently she's wondering

if he has the slightest idea

what she's hiding under her own cuticles.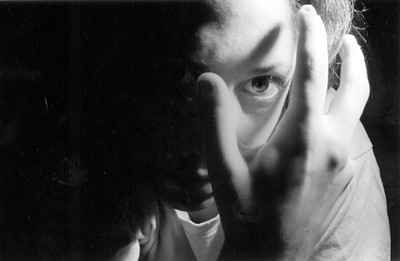 © Julie S., Marblehead, MA