Clouds
November 15, 2010
Clouds

She lay on the ground, staring at the clouds,
Whispering what she pictured quietly aloud.
She could almost picture her mother by her side,
Adding a comment, like, "That one's a slide!"
That one was cotton candy, that one a lollypop,
Both of their imaginations never failed to stop.
So all day they spent, staring in the sky,
Laughing all day, never quite knowing why.
These are her favorite memories of her mother,
Picking and choosing one cloud to another.
So when people see her, laying on the ground,
It was not unusual, like the slightest of sound.
But if you look closely enough, something's not there,
So small of a thing, you normally would not care.
But the thing that is missing is to large to disappear,
Like out of the corner of her eye falls a single tear.
But if you stare up in the sky, way up in space,
You will see the image of her mother's face.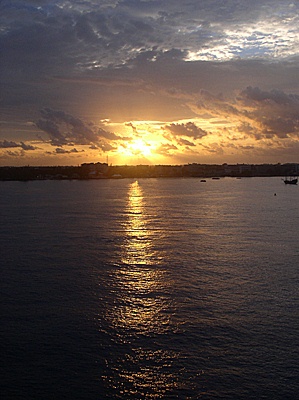 © Rebecca Y., Los Angeles, CA