The Key
November 13, 2010
I am feeling upset.
Mentally shutting down.
Over whelmed with so much.
Everything is spinning.
I cry to slow it down.
It freezes, and now I am able to breath, but it starts again, and eyes are not yet empty if the salty drops of water.
My head is spinning with so many words!
So many questions, so much to talk about; but when it's time to speak nothing comes out of my mouth. A giant iron door closes, and locks with a lock that has no key, and my head keeps spinning.
Now I am dizzy with words I can no longer grab just see their blurriness because they go so fast.
So do I cry and hope for everything to slow down? Or do I smile and pretend that I am fine and everything is great? Well either way I am still shutting down and over whelmed with everything spinning; but this time breaking down doesn't slow anything down, and it still goes so fast I can't make out any words or letters. So what now?
I am told to find a key to the lock; but if there is no key how am I going to find one? Great more for me to deal with. Find the key, figure out how to deal, how to protect yourself from more hurt; but how? How do you deal or protect yourself, when you can't think, can't breathe, can't slow down any of your thoughts, or even see any words because they are so blurry.
How are you suppose to be able to speak, when you can only cry and stare at whoever is trying to get you to say something; so they can help you, or relive you of the pain that eating at you making you go insane; but mostly how can you say how you feel if you don't even know?
Everything is so mixed up that you only feel tired and week. Your strength has been so used that it's no longer able to help you hold on; and you can no longer stay awake to cry another tear. So what, will help? Who will answer every question? Who has the answers? The answer: the key. How, where, why, the key? Nowhere is the key, how through rest, strength, and past. Why so you will finally be able to rest and breathe. Also everything will slow down. Now the question is when? Answer:why not now?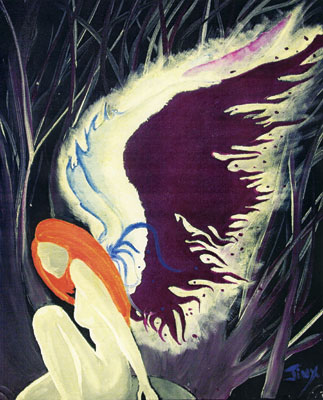 © Megan B., Youngstown, OH