Cancer: the count down
November 13, 2010
Beating in an unsteady rhythm, counting down to his last breath.
Snuggled in a bundle of love, yet so far away in war.
A battle not won, or lost. Just slowly eating away at his frozen figure.
Visitors that resemble a heart, a heart that owes too many a beats.
A painful dream, I cling onto. Who knows how long he has?
A tear of anger, why does he lay in suffering?
The strings of family slowly fraying at the ends, we were sown for you.
Belief I pray for every night, but still no recognition.
A chapter I just started, already coming to an end.
My uncle of forever, dying in silence.
Not for me, but for his soul. I sit by his side, while his eyes shut and hide.
I speak to this shell, does he listen?
I kiss his hand, can he feel?
I cry in confusion, why can't he answer?
Oh right, it's that darn cancer.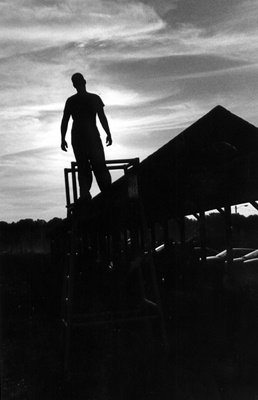 © Brianna L., Marblehead, MA